How can any Christian call themself a Democrat? So sick!!!
They are demons. They publicly banned PRO-LIFE candidates.  Insane. Obama was the most evil…"proudly blessing planned-parenthood" and voting twice for partial birth" abortion.  So satanic!
Democrats Reverse Course on Pro-Life Candidate Ban; Need 'Broad Coalition,' Party Says
The Democratic Party is willing to lend support to any pro-life candidates among their ranks, according to a party leader.
Earlier this year Democratic Party Chairman Tom Perez stated that the party was withholding any support from candidates who did not consider themselves pro-choice.
However, U.S. Representative Ben Ray Luján of New Mexico, who serves as Democratic Congressional Campaign Committee chairman, explained that there will be no "litmus test" on abortion.
"As we look at candidates across the country, you need to make sure you have candidates that fit the district, that can win in these districts across America," said Luján, as reported Monday by The Hill.
"To pick up 24 [seats in Congress] and get to 218, that is the job. We'll need a broad coalition to get that done … We are going to need all of that, we have to be a big family in order to win the House back."
In April, DNC Chair Perez stated that the Party would no longer support any Democratic candidates who were pro-life.
"Every Democrat, like every American, should support a woman's right to make her own choices about her body and her health,"stated Perez, as reported by The Huffington Post. "That is not negotiable and should not change city by city or state by state."
"At a time when women's rights are under assault from the White House, the Republican Congress, and in states across the country … we must speak up for this principle as loudly as ever and with one voice."
The declaration garnered criticism from many within the party, including former Speaker of the House Nancy Pelosi of California.
In an interview reported by The Washington Post in May, the pro-choice Pelosi warned against alienating pro-life Democrats, noting that many of her family fit that classification.
"I grew up Nancy D'Alesandro, in Baltimore, Maryland; in Little Italy; in a very devout Catholic family; fiercely patriotic; proud of our town and heritage, and staunchly Democratic," said Pelosi.
"Most of those people — my family, extended family — are not pro-choice. You think I'm kicking them out of the Democratic Party?"
Luján's statements about welcoming pro-life candidates into the party has brought swift criticism from pro-choice groups, including Mitchell Stille of NARAL Pro-Choice America.
"Throwing weight behind anti-choice candidates is bad politics that will lead to worse policy," stated Stille. "The idea that jettisoning this issue wins elections for Democrats is folly contradicted by all available data."
ChristianPost.com
Howard Dean Refuses to Support DCCC If It Funds Pro-Life Candidates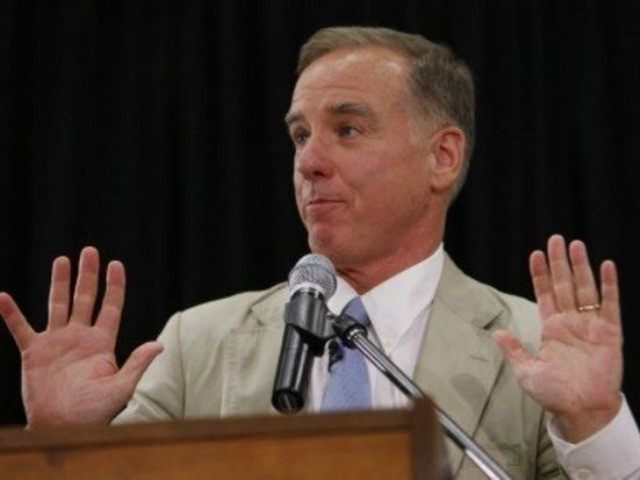 Former Democratic National Committee (DNC) Chairman Howard Dean announced that he would not support the Democratic Congressional Campaign Committee (DCCC) if it funds pro-life candidates.
"I'm afraid I'll be with holding [sic] support for the DCCC if this is true," Dean wrote on Twitter, referencing a report from the Hill about DCCC chair Rep. Ben Ray Luján's (D-NM) promise not to "litmus test" pro-life candidates who are against abortion:
Dean tried to walk back his statement in an interview, where he said there are "degrees of pro-life" and did not want to bankroll candidates who "oppose all abortion rights."
The former DNC chair took a much different tone in May when he said that the Democratic Party should include pro-life candidates.
"I don't believe we should exclude people from the Democratic Party just because they call themselves pro-life," Dean told the Atlantic.
He added that he met with the group Democrats for Life during his tenure as DNC chair when the party took back the majority in the House with the help of a few pro-life candidates.
Current DNC chair Tom Perez supported giving Democrat candidates a "litmus test" of their support for abortion in April, calling a woman's right to choose a "non-negotiable" issue